PrincipalScientist/AssociateDirector/Director,BioanalysisLeader(生物分析负责人首席科学家/副主管/主管)
面议
上海市
刷新时间:2022-01-14
职位描述
Key Responsibilities:
1.Developing bioanalytical strategies for various biologics development programs following internal SOPs and Health Authority guidance.
2. Responsible to ensure development of high-quality ligand binding assays used to support PK/PD/Immunogenicity assessments and subsequent validation and suppot of sample analysis.
3.Oversee reagent development to suppot the bioanalytical strategy.
4.Evaluate new technologies for analysis of large molecules and implement as needed.
5. Compile and interpret bioanalytical data,author and/or review of protocols and reports.
6.Assisting in preparation of regulatory documents including INDs, NDAs,and BLAs submission documents and being responsible for responding to Health Authority queries related to bioanalysis.
7.Acting as the bioanalytical liaison with clinical, and non-clinical internal cross-functional project teams and external collaborators.
8. Managing technology transfers of immunogenicity and PK methods and related bioanalytical activities(e.g.,development data,validation and study reports)to contract research laboratories and ensuring the scientific quality of data in order to meet US and OUS regulatory expectations.
9.Performing technical audits of existing contract research laboratories supporting bioanalytical work.
10.Reporting study sample results to stakeholders following the departmental policies and procedures and participate in tech transfers of assays to business partners and troubleshooting assays when problems arise.
11.Contributing to the preparation of technical reports and departmental SOPs and the preparation and presentation of scientific material at internal and external meetings and will be encouraged to publish as part of project publication plans.
12.Ensuring compliance and maintain required training in departmental SOPs, safety guidelines and other applicable regulations.
Qualifications and Experience:
1.PhD in biological sciences or related discipline with 8 years of relevant experience or Masters in relevant scientific discipline with 10 years of relevant experience.
2.Excellent interpersonal, written and oral communication skills.
3.Experience managing the bioanalytical portion of non-clinical and clinical studies for biologics conducted at CROs.
4. Experience preparing regulatory documents related to the bioanalysis.
5. Proven technical expertise in developing and validating ligand binding assays in technologies such as ELISA, ECL (MSD) or Gyrolab; including PK/ADANab assay problem solving and analytical skills.
6. Understanding of the drug development process for biologics,especially as it applies to bioanalysis.
7.Experience with sample management systems and Watson LIMS is a plus.
8. Strong understanding of the scientific/regulatory standards for bioanalysis of biologics,including knowledge of GLPs,21 CFR Part 11,FDA,EMA and other relevant Bioanalytical Guidances is important.
9. Proven track-record of performing large molecule bioanalytical sample analysis and knowledge and interpretation of PK data and potential impact of ADA on PK is a most.
10.Prior experience in representing functional area in cross-functional product teams.
11.Proven record of peer-reviewed publications in the relevant technical areas.
其他要求
公司介绍
诗迈医药猎头是一家专业从事医药行业猎头服务的科技型企业,总部位于杭州,下属有上海、南京、广州、武汉等多家分公司,同时自主开发国内领先的猎头办公系统及医药人才网站,全面致力于海内外制药、生物、医疗、器械等行业线上线下人力资源整合。
公司与全国各地研发企业、生产企业及销售经营等企业及业内同行建立了良好互动平台,在欧、美、日等国家建立了海归引进平台,同时积极开展医药高等院校公益系列讲座,搭建了以人力、企业为主体的立体化咨询服务网,为医药企业人才队伍建设发挥了积极重要作用,为很多医药企业解决了高端人力之困。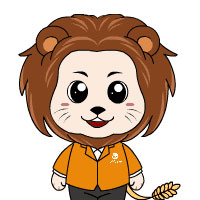 企业信息
名称:

国内某药企
行业:

制药.生物
性质:

私营/民营企业
规模:

50-99人