生物药质量负责人
面议
烟台市本科及以上
刷新时间:2020-09-15
职位描述
工作职责
 Ensure that the quality function is adequately staffed, training programs are in-place and the performance review/career development program is properly implemented; Develop and manage the annual budgets for the Biologics Quality function.
 Ensure that appropriate quality systems and procedures are in-place to ensure product safety/efficacy and compliance with applicable regulations.
 Working with other functions, define, implement, and supervise the programs aimed at assessing internal and external customer requirements and satisfaction.
 Ensure that all operations are in compliance with regulatory requirements; in conjunction with the Corporate Quality, handle the relationships with the FDA and other regulatory agencies for inspections and their follow-ups; Ensure that manufacturing and quality procedures correspond to the contents of registration files and regulatory submissions.
 Provide technical leadership and assistance in quality matters to supply manufacturing intermediates and products.
 Lead the Biologics Quality organizations in implementing continuous improvement activities; Drive and cultivate a culture of Quality throughout Luye Biologics Operations.
 Has direct responsibility for Quality Assurance functions including product releases, inspection activities, Events/Deviations/CAPAs Management, Change Control, and documentation control.
 Has direct responsibility for Quality Control functions including Chemistry, Biochemistry, and Microbiology Laboratories; Direct oversight for analytical method validation and method transfer activities.
 Has direct responsibility for Validation functions to ensuring a risk-based/science-based lifecycle approach to validation practices regarding facility, equipment and processes.
 Has direct responsibility for Quality Compliance functions for developing, implementing and leading GxP compliance strategies in alignment with global regulations, including managing GxP training, overseeing the internal and external audit programs, hosting regulatory agency and partner audits, driving response to audit observations, and leading Inspection Readiness efforts across operations.
 Signature delegation of the Qualified Person (QP) for product release activities.

工作要求
 Has a requirement of a minimum of 10-12 years of management experience in quality and/or manufacturing of biologics, medical devices and/or pharmaceuticals.
 Strong interpersonal skills and ability to work effectively and efficiently in a team environment, ability to work multifunctional, global teams within the organization.
 Strong leadership and technical skills required, patient-centric mindset
 Thorough understanding of quality assurance and quality management.
 Thorough understanding of quality control including analytical method development, method validation and method transfer.
 Strong cGMP knowledge for biologics and parenteral products.
 Thorough knowledge of ICH, FDA and EMA requirements and assessment of quality systems.
 Excellent verbal and written communication skills.
 Prior experience in managing and developing staff and budget accountability.


其他要求
公司介绍
诗迈医药猎头是一家专业从事医药行业猎头服务的科技型企业,总部位于杭州,下属有上海、南京、广州、武汉等多家分公司,同时自主开发国内领先的猎头办公系统及医药人才网站,全面致力于海内外制药、生物、医疗、器械等行业线上线下人力资源整合。
公司与全国各地研发企业、生产企业及销售经营等企业及业内同行建立了良好互动平台,在欧、美、日等国家建立了海归引进平台,同时积极开展医药高等院校公益系列讲座,搭建了以人力、企业为主体的立体化咨询服务网,为医药企业人才队伍建设发挥了积极重要作用,为很多医药企业解决了高端人力之困。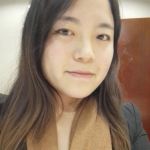 企业信息
名称:

山东某上市医药公司
行业:

制药.生物
性质:

国内上市公司
规模:

2000-4999人