抗体工艺开发副总 (紧急)
面议
苏州市硕士及以上
刷新时间:15小时前
职位描述
详细职责 / Specific responsibilities
Responsible for P&L of Porton Biologics' MAB Process Division. Maintain strong communications with Suzhou colleagues, with board, investors, and other external stakeholders.
Develop and prioritize strategical and tactical plans to ensure achievement of company and departmental goals.
Achieves departmental objectives by ensuring the optimum operation (resource, facility, equipment, space, and other assets).
Manage day-to-day operational aspects, build the culture through an emphasis on performance excellence, continuous improvement, productivity, and bottom-line results, foster and couch teamwork and communication at all levels.
Manage customer process service to achieve on-time delivery in a cost-efficient, and cGMP-compliant manner
Ensure and strategically plan a strong relationship with FDA, EMA, and other regulators in China.
Define, attract, train, develop and retain high-caliber talents. Demonstrate strong leadership, communication and operating skills and bring a disciplined and focused approach, dealing with key operational issues and establishing consistent and comprehensive processes and controls.
Provide employees with authority, accountability, training, information, and resources to achieve their full potentials, and successfully drive company's performance.
Foster an environment that stimulates open communication, creativity, and engenders a team spirit, identifying and capturing new business opportunities.
Conduct all business matters with the highest standards of integrity. Provide clear leadership in support of company's code of conduct and core values.
Develop and manage budget to meet the organization's strategic goals and long term growth planning..
任职资格 / Qualifications

学历要求 / Diploma PhD or Master Degree in biochemical engineering, biotechnology, biology, or relevant field.

语言要求 / Language Fluent in English and Chinese.

工作经验 / Experience Minimum 15 years of experience in MAB process development, drug product development, production, at MNC or domestic leading biopharma or biotech.
Experienced in dealing with US FDA, EMA and NIMPA to ensure development comply with their expectations.
Worked within or with MAB CDMOs..

技术技能 / Technology and Skills
1.Operational excellence: the successful candidate will possess the ability to build and lead a winning department.
2.We are poised to gain a changing and growing service market. The VP must prepare the division for increased demand of existing capability and capacity. He/she must work with peer departments/divisions to build the operation necessary to support company business growth.
3.Strong leadership/influence skills

个人品质 / Personality
Entrepreneurial spirit: Possess a strong entrepreneurial spirit to make things happen and operate under a fast-growing environment
Key relationship: have personal style, character, and record of achievement to establish credibility with senior management, peers, subordinates, collaborators, partners
Strong communication skills: able to convey complex concepts and strategies, orally and in writing, and be effective in conducting meetings and making presentation. Have an excellent listening skill.
Committed to the company's beliefs, values, and organizational goals. Have the utmost integrity and a strong work ethic to make positive contributions to the organization at all times.
其他要求
公司介绍
诗迈医药猎头是一家专业从事医药行业猎头服务的科技型企业,总部位于杭州,下属有上海、南京、广州、武汉等多家分公司,同时自主开发国内领先的猎头办公系统及医药人才网站,全面致力于海内外制药、生物、医疗、器械等行业线上线下人力资源整合。
公司与全国各地研发企业、生产企业及销售经营等企业及业内同行建立了良好互动平台,在欧、美、日等国家建立了海归引进平台,同时积极开展医药高等院校公益系列讲座,搭建了以人力、企业为主体的立体化咨询服务网,为医药企业人才队伍建设发挥了积极重要作用,为很多医药企业解决了高端人力之困。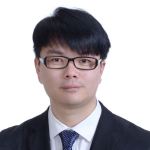 企业信息
名称:

某医药公司
行业:

制药.生物
性质:
规模: